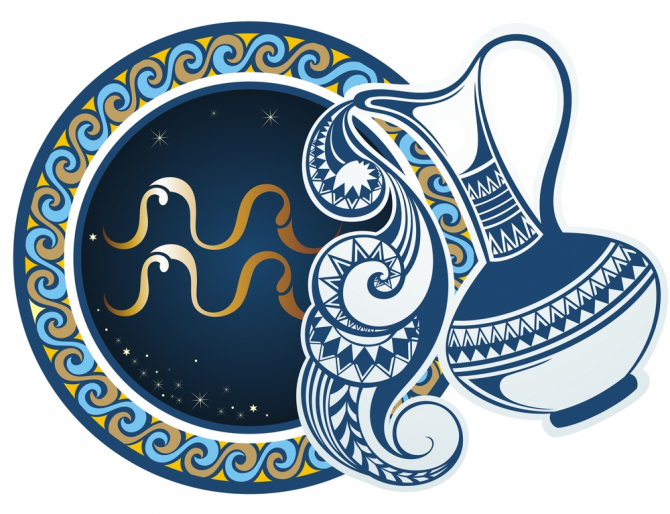 Focus: Social Networking & Foreign Travels
Overall, 2021 will be an above-average year for Aquarius with good balanced personal life. You can feel overwhelmed at times. There may be some challenges initially. You may have to push your limits this year just to achieve your goals. Slowly, things will get better.
Finances will be average. You may not receive your payments and dues on time. New sources of income will open up. But unnecessary expenditures will increase too. Avoid investing in speculative or risky business. Also, it is not the right time to take a loan.
The beginning of 2021 is good for the career of Aquarius. However, as the year proceeds, you are likely to see many fluctuations. You may push your limits this year just to achieve your goals. Change in job or workplace is likely in April or May. Businessmen need to remain careful. They may have to face some challenging situations.
Your health may give you trouble this year. Minor ailments such as acidity, cold, and joint aches may trouble you. You may have to get hospitalized but will be cured. If possible avoid driving, especially late at night.
Family members may feel a lack of love and closeness due to you being way too busy for your career. Disputes are likely in relationships that might stem from ego related problems. Your spouse's constantly changing behaviour may stress you. Any kind of litigation or dispute will be resolved.
Several trips and travels are likely. Some of you may settle abroad too. Students will face some difficult times. Those planning to pursue higher studies or appearing for competitive exams shall be successful.
Remedies:
Offer water to Peepal Tree every Saturday.
Suggestion:
Donate food for the crippled and handicapped people.
Please note:  
These are general predictions. Individual predictions may differ depending upon your personal horoscope and placement of planets, Dasha, antardasha, etc. For personalized predictions, you can order your own Customized Annual Report – 2021. Kindly click HERE to order your personalized Annual Report.