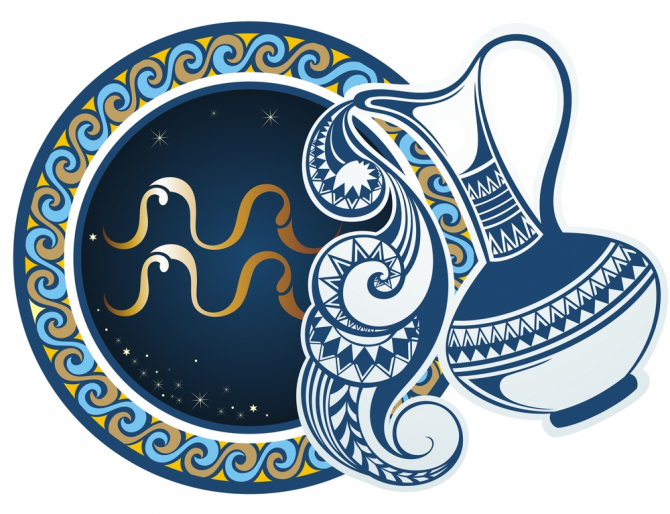 Focus: 
Travels
&
Social Networking  
Aquarius, you shall face a few hiccups in your career in 2022. Some of you may be transferred to another place – which will not be of much liking to you. But this will prove good for your career in the long run. Precarious situations may arise at the workplace. You will need to handle them with great care and caution. Accordingly, avoid arguments. Maintain good relations with coworkers. Without a doubt, the last quarter of the year will bring out the best in your career. Promotion is likely to the deserving candidates. The unemployed shall succeed in getting a job. Those doing overseas business will have a productive year. Besides, you may take a work-related trip abroad.
Financially, 2022 will prove to be a successful year for Aquarius – especially the first half of the year. Your efforts shall yield good returns in monetary terms. In fact, earnings will flow in from different sources. Further, past investments shall yield good returns. Businessmen will acquire lucrative contracts. Also, your social contacts will prove instrumental in you getting new projects. Besides, some of you are likely to purchase the house of your dreams between July and September.
The beginning of the year is not very favourable for love and marriage. There may be some angry outbursts in marital life in the first quarter of the year. But things are likely to get smoother as the year progresses. Above all, a romantic trip with your partner will rekindle the love between you two. The year promises to be quite fulfilling for those who are planning to have a baby. Domestic life will be happy.  Though, heated arguments with relatives are very possible. Father will be very supportive of you.
There will be no major health issues for Aquarius this year. Though, mental stress will worry you. You may suffer from digestion and allergy issues in the last quarter. So be careful of your diet. Stay away from spicy and fried food.
You may go on many trips this year; most of which shall be fruitful. You can also plan for a long religious journey. Students driven to work hard will get excellent results this year. Those preparing for competitive examinations shall be successful.
Remedies:
Donate iron articles like pan, Kadai, etc. on a Saturday.
Suggestion:
Do not take financial decisions in a haste; take expert advice before investing.
Please note:  
These are general predictions. Individual predictions may differ depending upon your personal horoscope and placement of planets, Dasha, antardasha, etc. For personalized predictions, you can order your own Customized Annual Report – 2022. Kindly click HERE to order your personalized Annual Report.