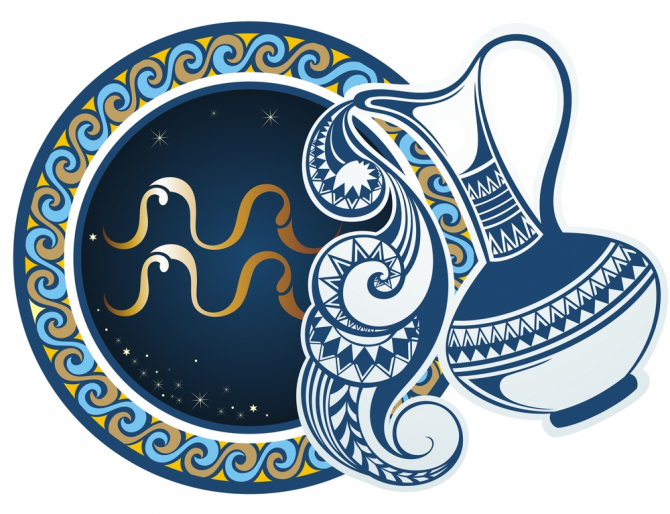 Focus: A year of challenges and changes. 
In 2023, Aquarius, you will have to tide over difficulties and move to the next level in every aspect of your life! You will have many opportunities to enhance your public image. You will be more confident and determined when making decisions.
Professional life will be very demanding this year; you might have to make some important decisions regarding your career. You will move ahead in your career despite hurdles. Sharpening your skills and abilities will help you overcome the glitches in your work area. It is a good time for you to acquire a job which will optimize your key ability or potential. Despite the challenging work environment, you will get chances to prove your worth. Do not hesitate to put forward your innovative ideas, howsoever weird they may seem to be. You may think of starting something new. The beginning of the year may be a good time to strategize plans for businessmen.
The beginning of the year is favourable for wealth and property-related matters. You can expect good returns from old investments. You may face some challenges in earning money and increasing expenditures after April. It will be necessary to maintain a balance between your income and expenditure. The last quarter of 2023 will be the right time to invest money.
Love life will not be smooth this year. Interference by a third person can mar your relationship. A loved one may betray you. Marital life will also see some difficulties. Your spouse may suffer some health issues. You can overcome problems in married life with determination, trust and frank communication.
You may face some health issues. Unhealthy lifestyle choices may affect your wellness. Guard against fever and stomach aches. Blood pressure and hypertension might bother you. Some old injuries or illnesses may relapse. Do not delay in getting treatment. Married females may face difficulties in conceiving. Pregnant ladies must be extra careful as complications may arise.
You may travel for both work and leisure. Students should avoid procrastination, only then they would make gradual improvements.
Advice:                Avoid conflicts. Control your anger and maintain your calm.
Remedy:             Worship Lord Shiva on Saturdays.
Please note:  
These are general predictions. Individual predictions may differ depending upon your personal horoscope and placement of planets, Dasha, antardasha, etc. For personalized predictions, you can order your own Customized Annual Report – 2023. Kindly click HERE to order your personalized Annual Report.