One of the most anticipated planetary events of 2023 is Jupiter's transit to Aries, which is expected to bring about changes and opportunities for growth in various areas of our lives. Jupiter is the planet of expansion and abundance, and when it enters the fiery and energetic sign of Aries, its effects are likely to be felt by all of the zodiac signs.
The planetary movement of Jupiter during its transit in 2023 will be intense, as it will be conjunct with the natural malefic planet Rahu till 30th October 2023. Furthermore, Jupiter will undergo a retrograde phase between September and December of this year. As such, the impact of Jupiter's influence on each zodiac sign will not remain constant but rather will vary in strength and character during this period of fluctuation.
So, let us now explore the potential effects of Jupiter's transit to Aries for each of the 12 zodiac signs and how this transit will influence the year ahead.
(Note: The results shall manifest in a materialistic/physical plane when seen from the Ascendant. The same results shall have more of an emotional/psychological impact when read from your Moon sign.)
Aries (Mesh Rashi):
This Jupiter transit will shift the focus to your personal life and health. The period till 30th October 2023 is not favourable for growth, planning or execution of plans. Jupiter+Rahu conjunction may bring increased energy and zeal, but it also gives a tendency to act imprudently. Hence, try to maintain a balanced approach and avoid taking unnecessary risks. Work-life will be affected by politics and conspiracies. You may feel a kind of stress all the time. Your moral character will be questionable.
The first six months of the transit will adversely affect your relationships with loved ones. Newly married couples will go through a challenging period. Besides, it is going to be a very testing phase for those in love. You may have to face disappointment or a breakup in a relationship. Issues in relationships will vanish after October 2023; mutual bonding and understanding may increase. If you want to propose to your beloved, then do so now.
The months of May and August can bring some health issues. Take good care of your health. Maintain your BP and sugar levels.  After October, you will experience positive changes in your personal relationships and health.  You will be able to overcome your lingering health problems. 
The period from November onward will bring major relief. Things will get back on track. You will gain optimism, new responsibilities, recognition, etc. Also, you shall remain self-motivated and create your own opportunities. You will feel a surge of energy and confidence. It is an auspicious period for pursuing new goals and taking bold actions toward your dreams.
This transit will bring opportunities for career growth and success. Success will come; but only with hard work and after some delay. Those seeking employment will get one. You are likely to inherit ancestral wealth.
Remedy: Chant Hanuman Chalisa every day or at least on Tuesdays & Saturdays.
Taurus (Vrishabh Rashi)

: 
.This is one transit where you will be required to be very patient. Jupiter transits your twelfth house along with Rahu till 30th October 2023.
This conjunction may bring some challenges, predominantly in the areas of health and relationships. No doubt, this will be a tough period – albeit, not a negative period! Notwithstanding, utilize this period to make long-term plans for the future. You are likely to face some opposition, but your adversaries will ultimately have to step back. This Jupiter transit shall bring opportunities for spiritual growth and self-awareness in your life. Also, meditation, yoga, or similar therapies will help you connect with your inner self.
Overall, this Jupiter transit will bring you financial gains and prosperity. You will get good opportunities, but there will be a tough competition too. It would be wise to pursue your interest. Money will flow in from some unexplored sources. No doubt, domestic expenditures will increase too. Avoid unethical methods of earning; else you will have to bear grave consequences. You may spend on renovation at home or purchase some property or vehicle.
You may get some lucrative offers or deals from foreign lands or foreign clients. Some of you will also get a chance to go abroad for a job or business. Proceed with precaution to avoid any deceptive business later on. Surely, your professional network will widen and you will make new friends.
Be very careful about your health & well-being. Take special care of your eyes. Relations with siblings will improve. Avoid arguments with family members.
An unexpected long-distance trip is likely. You may also travel to spiritual places. Students will have a good time as their focus and grasping power will increase. Those in some kind of research will win accolades for their work.
Advice: Remain grounded and keep an open mind. Do not attempt to bring big changes.
Remedy: Worship a 'Sri Yantra' daily.
Gemini (Mithuna Rashi)

:
This Jupiter transit will bring gains and new opportunities. Your exceptional communication skills will increase your status and confidence levels. People will trust you. No wonder, this will improve your comfort levels. This is the time to focus on your ambitions, assets and wealth. Maintain a positive mindset and remain open to new possibilities. Your desires will be fulfilled.
There will be multiple short journeys which will increase your social circle as well as sources of new income. The business will progress and you will meet some distinct people who will prove to be lucky for you. Besides, you shall be able to successfully complete long-term projects and enterprises. You shall gain property and wealth. Money will also be spent on home renovation and repairs.
Some of you may switch jobs or even start a new business. Career will be good; except some trouble with seniors at the workplace. Some of you may start something new in your career by collaborating with experienced people. You will achieve financial stability. This transit will bring new opportunities through social connections, friendships and networking with like-minded individuals. Nevertheless, you will have to put in concentrated and persistent efforts to reap huge gains.
You may also experience improvement in your health. Fortunately, you shall be relieved from chronic health issues. Yet, be mindful of digestion or liver issues.
Those in love will have a wonderful time. Marital life will be peaceful and harmonious. Family problems will be solved amicably. Childless couples are likely to be blessed with good news. Old friends will come back into your life. You will enjoy family time and the company of your closest friends.
Travel and leisure trips with family are likely. Students may face hurdles but nevertheless, there will be progress in the end. This transit will bring success in your education and career.
Remedy: Donate footwear to the needy.
Cancer (Karka Rashi)

:
This Jupiter transit will bring a sense of happiness and security to your life. It is the right time to fearlessly take important decisions. Do seek help from experts to prevent too much pressure.
This transit will bring changes in your career and business. You will come across new opportunities for career growth and recognition. It is also a wonderful time to set ambitious goals and work towards achieving them. You may have to put in some extra effort to achieve your goals. Though, the time is not right for the expansion of business. You may have some issues with your partners.
Big changes are likely in the work field. Change of work or promotion is very likely. You may receive praise or promotion for your hard work and dedication. Avoid any arguments with your seniors at the workplace. If you have been planning a job switch then wait till 30th October 2023. Keep a low career profile till then. Learning some new skills will prove to be very crucial.
This period is good for investments and wealth management. You will look for new opportunities to increase your financial stability. The monetary position will be excellent. You shall be able to achieve your financial goals and increase your wealth. Time is auspicious to purchase a new home or renovate an existing one. Some unnecessary journeys are likely to dig a hole in the pocket.
You will be able to focus on building relationships. Remember that ego has no place in the family. Avoid clashes with siblings. You would be able to spend some quality time with your family members. Travel to far-off locations for pleasure or work is likely.
Overall, health will be good. Yet, be mindful of overwork and exhaustion. Furthermore, maintain a healthy work-life balance and give more attention to your diet.
Remedy: Donate Kheer on Mondays and wear more white.
Leo (Simha Rashi)

:
This Jupiter transit brings you a mixed period wherein you will see growth and prosperity amid chaos and obstacles. Be ready for new opportunities for growth and expansion, particularly in the areas of creativity and self-expression. It is important to remain motivated and disciplined. Focus on your appearance and image. Discover your unique talents and express them well.
You will be more willing to take risks and try new things. This is the right time to take the right decisions and also to initiate new projects which will prove successful in the long run. No doubt, there will be hindrances at the workplace but you will overcome them with your drive and determination. Stay grounded and focused on your long-term goals. Your efforts will be recognized and rewarded.
This Jupiter transit will bring money from unexpected sources. Sudden wealth gain is very likely. You shall reap rewards for your past work. Income and status in society will rise. Loans will be repaid. You will be motivated towards philanthropic work.
You may also experience positive changes in your personal and professional relationships. You shall receive the support of family and friends in your work. Your love will blossom. But beware, external interference can create problems in your romantic life. Try to solve relationship issues with confidence. Eligible singles will get married.
Health will be good. Though you may encounter hair or skin-related problems. Beware of accidents.
You may feel drawn to higher knowledge, travel or spiritual pursuits that will broaden your horizons. It is an auspicious time to seek mentors or teachers who can guide you in the right direction. You may visit a foreign or a distant land. Though, you may have to face some challenges during your foreign voyages. This is an excellent period for PhD students and research scholars.
Remedy: Offer water to the Sun every day.
Virgo (Kanya Rashi)

:
This Jupiter transit will bring success to your career and business. The focus is on partnerships and relationships, both personal and professional. Stay calm during situations of stress.
You will have to use your analytical skills and critical thinking to solve complex issues and take important decisions. Focus on your long-term goals by following a slow & steady approach. Do not let minor failures deter you from achieving your goals. Trust your abilities. Be careful in your communication – oral and written – at your workplace. Just concentrate on your work. Avoid gossip and arguments.
Some of you will be interested to start a new business. Online promotions will help in marketing your business. You may also come across some great job opportunities from abroad. Be patient and improve your skills before taking the final decision.
Things will start moving in the right direction on the economic front. New sources of income will open up. There will be financial gains but be cautious of family disputes related to wealth and property. Unexpected expenses can become a cause of concern. Unexpected windfalls or profits from partnerships are very likely. Do seek professional advice while taking financial decisions and before making any investment.
Singles will get married. Marital life will start improving. Relationships with loved ones will improve. However, be wary of control issues and ego clashes – especially till October. Communicate openly with your loved ones to avoid misunderstandings. Be polite to your elders.
The period till October is not very favourable for your health. You may have to face issues like weight gain, seasonal diseases/infections and thyroid-related problems. Do consult an experienced doctor at the slightest discomfort in health. Accidents are also likely.
You may also have opportunities to travel and gain new experiences. Students need to avoid late nights for studying.
Remedy:         Donate soaked green grams (moong) to a temple on Wednesdays.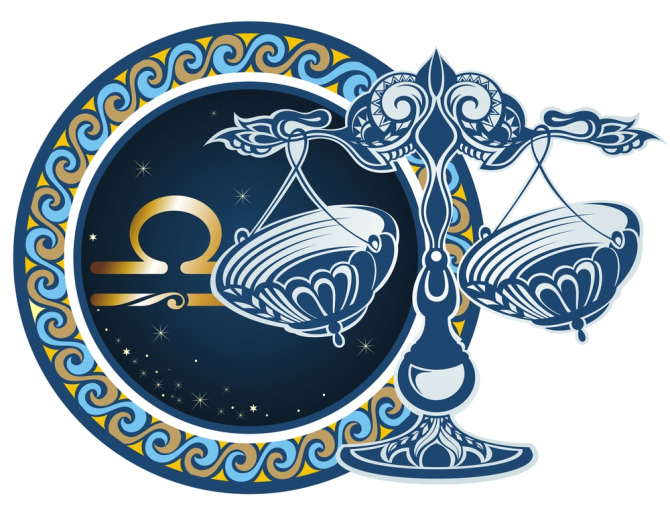 Libra (Tula Rashi)

:
This Jupiter transit will bring important changes in life. You may attract new romantic or business partners who will share your vision and values. It is also a good time to resolve conflicts with your existing partners. This transit will bring you contentment and inner peace. Life will be good.
You will come across opportunities for partnership and collaboration. Those looking for work may find their dream job. Those employed are likely to get the much-awaited salary hikes and promotions. Professionals will gain recognition and respect for their skills besides monetary incentives. Businessmen shall succeed in getting time-bound projects. Be very sure before taking important decisions.
You can expect financial gains and prosperity. There may be some business losses initially. But things will start changing post-August. Sudden financial gains are possible. Furthermore, expenses will reduce.
You may get into an exciting new relationship by the end of the year. Singles will get married. Misunderstandings between couples will clear up and marital life will improve after September. Overall, you will experience positive changes in your personal relationships. Relations with parents will be excellent. You will receive help and support from your siblings. Try to maintain a healthy balance in all relationships. Refrain from offering financial advice to family members.
Health will be good. Adjust your diet according to your body's needs and maintain a good lifestyle. Some minor issues like headaches or stomach pains may upset you. But these problems are temporary.
Travel will keep you busy. You may meet someone special during your travels. Pilgrimage to holy places is on the cards. Associating with spiritual people will benefit you. Students shall get good grades. They shall develop some new interests or hobbies.
Advice:           Changing your mindset will help you approach others with a mature and positive outlook.
Remedy:         Donate Kheer on Fridays to little girls.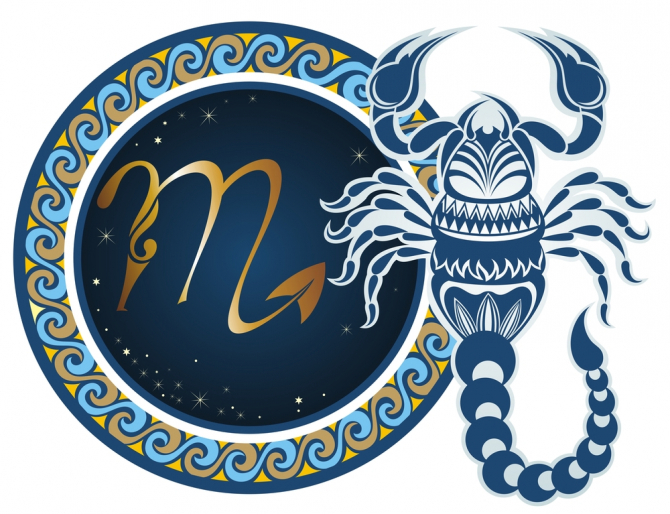 Scorpio (Vrishchik Rashi)

:
This Jupiter transit will bring success to your career and business. You shall be motivated to change your habits or some routine. It is also time to focus on self-care. Try to maintain a sense of perspective and equilibrium in all areas of life. You shall develop a strong intuition which will help you to understand your inner self and needs better.
This is a period of growth and transformation. You will get wonderful opportunities to evolve as a professional. This will boost your self-confidence. You will get promotions, recognition and rewards for your hard work and perseverance. Change at the workplace is possible. Be careful about office politics and conspiracies. Focus on your work, not on the surroundings.
This transit augurs well for your financial status. You shall earn money from multiple sources. It is the right time for the expansion of your business. You shall be able to repay your debts. New investments will bring good returns. Control unnecessary expenditure.
New relations formed during this transit are not likely to last long. You will find your soulmate at the right time. Desirous couples can plan a baby in this transit. Family functions will keep the home environment delightful.
Increased workload may cause stress and deprive you of sleep. Hence take out some time to relax and rejuvenate yourself. This is the right time to start a new health routine. This is a good time to heal yourself and seek treatment for your chronic health problems.
You shall have opportunities to travel to new places and gain new experiences. You may feel drawn to helping others. Use this transit to learn some new skills and upgrade your knowledge.
There is a possibility of losing something important or valuable. Keep away from arguments, conflicts and court matters.
Remedy:         Wear more of yellow colour and donate footwear to needy people.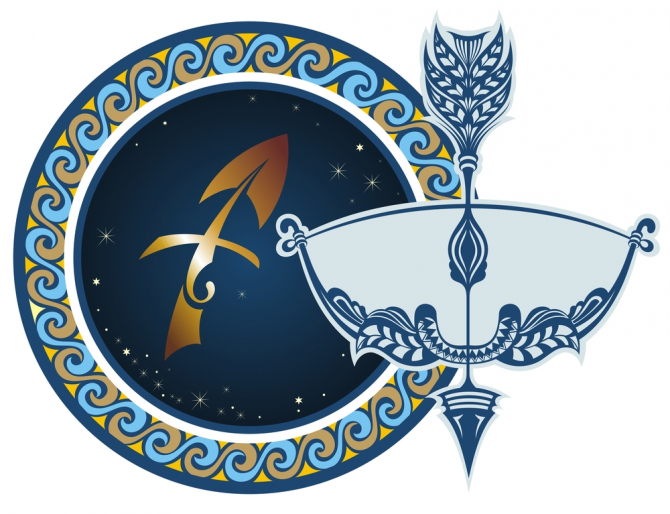 Sagittarius (Dhanu Rashi)

:
The Jupiter transit will bring a flow of creative inspiration. You can now turn your passion/hobby into a source of income. Your sense of liveliness and joy will increase. However, be watchful of overindulgence and taking unnecessary risks. Also, maintain a sense of balance in all areas of life. It is essential to remain optimistic and open to new possibilities. A long cherished dream is likely to be fulfilled.
You shall achieve a new role with additional responsibilities at the workplace. Rewards and recognition will surely come your way. However, these gains will necessitate additional efforts. No doubt, you will progress in your career; but it would not be an easy ride. Professionals and businessmen shall face tough competition in their respective fields.
Your finances will improve considerably. You shall acquire immovable assets. It is time to purchase the vehicle you always wanted. You may spend on the renovation of an existing house or the purchase of a new home. Investments will bring good results.
There shall be positive developments in your interpersonal relations. The focus now will be on home, domestic life and family. However, the period till October is not favourable for love matters. You may find a new partner in the last quarter of the year. The married ones shall be more sensitive and patient towards their partners. Do not plan for a child till October. Desirous parents may receive auspicious news by the end of the year.
This period is great for your health. You will feel energetic and optimistic. Seasonal problems like cold or fever may bother you, but you will recover quickly.
You shall get opportunities for travel and will acquire novel experiences. Also, you may meet someone interesting during your journey. Some of you may have some rare spiritual experiences. Students shall achieve favourable results.
Advice:           Donate yellow sweets or jaggery to a religious place.
Capricorn (Makar Rashi)

:
This transit will bring you financial abundance and prosperity. You may also experience success in your career and business. Though, this period will demand a great deal of dedication and hard work to reach your goals. There may be some issues in interpersonal relationships – whether it is your relationship with your co-workers or family members or even friends. It would be wise to maintain your calm regardless of the situation you are in.
You will have to put in a considerable amount of hard work to get the desired success. Undoubtedly, your hard work and persistence will bring rewards and recognition. Some of you may decide to change jobs or may be promoted to a position of additional responsibilities and challenges. With increased focus and organization, you are now prepared to elevate your career to the next level. Also, remain open to new opportunities and experiences.
The finances will be good. Expenses shall be under control and you will be able to save money. Additional investment in the existing business will prove to be profitable. Gains from inheritance are also likely. A friend or a family member may unexpectedly extend financial help to you. Be careful while taking important decisions. You may face problems in buying/selling property. Hold on till October. Renovation at home/change of residence is likely.
There may be minor disturbances on the domestic front. You will struggle hard to maintain a good balance between work and home life. Misunderstandings with female members of the family are also likely. Be careful about your parents' health. After October, there will be peace and prosperity in the family and you will see happy days again. Singles may meet an interesting person.
Your own health will improve. You will recover from chronic problems. Pilgrimages are also possible.
Advice:           Do not push things too much -they will happen at the right time.
Aquarius (Kumbha Rashi)

:
This Jupiter transit will have a positive impact on your life. It will improve your intellectual growth. You may learn new skills or take courses that will broaden your horizons. Also, it is a wonderful time to improve your communication expertise and connect with others who share your interests. However, be wary of overthinking.
You may get a new job or promotion at work. This will bring additional responsibilities and increased authority. Stay focused on your work and try to finish your projects on time. It is a good time to take new initiatives. You will have the requisite freedom to handle things your way. It would be wise to start with a set goal and a basic plan. Businessmen shall acquire new contracts. You may think of expanding your business or opening a new branch.
Money will flow in from different sources. Financial gains will keep you happy. A long-held wish will be fulfilled. However, beware of the wrong company of friends. Wrong guidance and choices can result in financial losses too! Businessmen will see an improvement in business and revenues. Those in a family business will show excellent growth. You shall be able to pay off pending loans easily.
You shall experience positive changes in your relationships. Some of you may meet your dream partner. Singles can decide to get married. Though, there may be some differences of opinion with your younger siblings. Loneliness can sneak into marital life. Misunderstandings are likely in the second half of the year.
You need to take care of your health. Weight gain is possible. Joint pains, digestion or ear problem may bother you. Timely medical attention is a must. Avoid lethargy. Also, there is a possibility of injury or accidents. This transit will bring success to students in their education.
Remedy: Donate black cloth or iron objects on Saturdays.
Pisces (Meena Rashi)

:
This transit will be very favourable for you Pisceans. Jupiter will bless you with happiness and contentment. You will feel more confident about your capabilities. This is a time when you may feel more in tune with your inner self and your emotions. You must keep a check on your tongue and use polite language.
New job opportunities will open up. Focused efforts and diligence will surely bring success to your career. You can expect a promotion or salary rise or both. Some of you may have to take up an entirely different role in your current employment. Beware of hidden enemies at the workplace. The business will prosper and bring in good profits.
This transit can bring monetary gains and prosperity. Past financial problems will be solved. No doubt, expenses will increase too. The period from November onwards will bring opportunities for enhanced financial growth. An unexpected windfall or new source of income is likely. Speculative gains are also predicted. However, be mindful of overspending.
The singles may find a perfect match. Those in a relationship will come closer. The married ones may find their partner very demanding. There can be property-related issues in the family. Be patient and discreet in family-related matters. Conjugal relations will slowly improve and some of you may consider having a baby. It is important to maintain good relations with your in-laws.
Health will be good. You may now decide to pay more attention to your personality. At the same time, you would be vulnerable to infections. Stay active. Be careful about eating habits as stomach-related problems may occur. A balanced and nutritious diet will be necessary to evade any health-related issues.
You will get many opportunities to travel for work. Your wanderlust will take you on an exploration of new places.
In conclusion, the upcoming Jupiter transit will bring significant changes and opportunities in various areas of life. However, it's crucial to remember that these predictions are general and may not apply to everyone. The influence of Jupiter's transit can also differ depending on an individual's birth chart and other planetary aspects and dasha. Therefore, it is recommended to consult a professional astrologer to get a personalized analysis of your birth chart and understand the specific impacts of the planetary transits. With proper guidance and preparation, one can make the most of the Jupiter transit and use it as a stepping stone towards personal and professional growth.