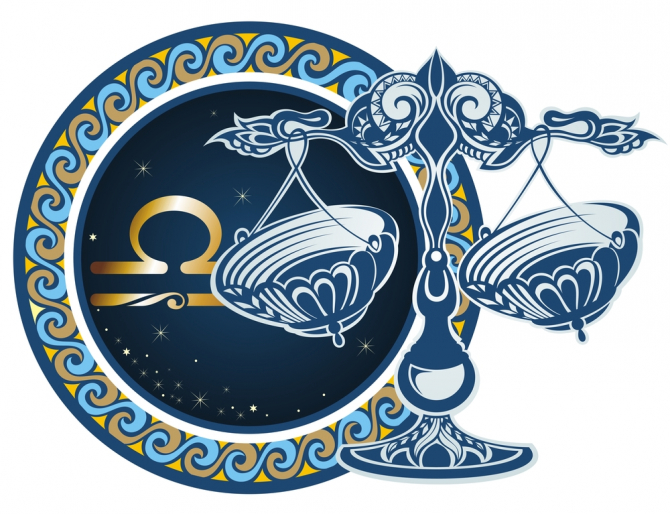 Focus: New love and Fulfilment of dreams
Libra, 2022 will bring many opportunities and positive changes in life. Undoubtedly, you will see good results in your career and business. Moreover, you can expect promotions during the first half of the year. The unemployed shall get a good job by the end of the year. Furthermore, there shall be changes at the workplace with development in many areas of work. If you are thinking of changing jobs, do proper research and take due precautions before joining a new one.
Without a doubt, 2022 is the perfect year for Libra to begin a dream project. In fact, you may also get an opportunity to take charge of your father's business. Besides, partnership business will be beneficial, though you will have to be careful till April. Be cautious and diplomatic in your dealings.
The financial state of affairs will be excellent at the beginning of the year. There will be a lot of money flowing in. You are likely to inherit some property. Loans will be sanctioned. However, you will have to be careful with your finances in the second half. Unwanted expenses may upset your plans. Also, it is not a good time to borrow money.
Love life for Libra will be optimistic and eventful in 2022. Some of you may meet the dream person you have been waiting for. You can even plan pleasure trips to spend quality time with each other. Also, an old flame may re-enter the lives of some of you. Marital life will be blissful and satisfactory. Those desirous of starting a family shall be successful. Your status in society will also increase. Domestic disputes shall be resolved. After August, there may be some problems in relationships. So you need to be more careful. Change of residence is very likely. You may shift to a distant city/state or even abroad.
Health will be a cause for concern. Digestive issues, kidney problems and viral infections may trouble you. Drink sufficient water. Besides, you may have to take care of your mother's health.
Students need to keep away from distractions. Aspirants to competitive examinations will have a successful year. Of course, this will be possible only after putting in hard work and much effort. The second half of the year is also favourable for studying abroad.
Remedies:
Donate money for charitable and spiritual activities.
Suggestion:
Do not take things for granted.
Please note:  
These are general predictions. Individual predictions may differ depending upon your personal horoscope and placement of planets, Dasha, antardasha, etc. For personalized predictions, you can order your own Customized Annual Report – 2022. Kindly click HERE to order your personalized Annual Report.