Rahu transit to Aries and Ketu transit to Libra from 12 April 2022 till 30 October 2023 will bring surprising changes for many signs. Taurus, Scorpio and Aquarius signs can now heave a sigh of relief after the gruelling period they have gone through. However, the signs Aries, Cancer, Virgo, Libra, Capricorn and Pisces will have to stay alert. While Cancer and Capricorn signs will be able to surmount the difficulties after some struggle; Aries, Virgo, Libra and Pisces natives will have to be alert to health issues.
PREDICTIONS:
Here is how Rahu-Ketu transit 2022-2023 impacts your life while transiting through each Bhava/House. The results shall manifest in a materialistic/physical plane when seen from the Ascendant. The same results shall have more of an emotional/psychological impact when read from your Moon sign.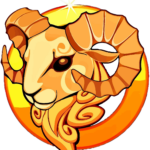 ARIES:
Rahu transits to your first house, while Ketu moves to your seventh house. This transit will bring you mixed results. No doubt, you will be high on enthusiasm and determination. You shall be driven by new ambitions and goals. Nevertheless, don't jump to take huge reckless risks. Sources of income will increase. But finances will fluctuate. It is best not to opt for long term investments. The business will be unstable. This is not a good period for partnerships. If already in a partnership, try to avoid conflicts with partners. 
You shall now focus more on your own self. You will strive to improve your personality and image. Certainly, confidence will rise. Networking and collaborations with people from different cultures will widen your social circle.
You may have anger issues. Stress levels are also likely to increase. Be careful in your words and actions. Your aggressive behaviour may land you in trouble in your career as well as with the government authorities. Refrain from indulging in any illegal activity.
Be careful about your relationships. Lack of mutual trust and understanding will mar your personal life. A third person can create problems in your love/married life.  Small issues may flare up into big fights. Lack of patience and trust increases the likelihood of a breakup or separation between couples. Keep away from extra-marital affairs.
You will benefit from foreign lands and foreign associations. Students will have to work hard to get success in competitive examinations.
Remedy:          Donate wheat, jaggery and/or copper on a Sunday.
TAURUS:
Rahu transits to your twelfth house and Ketu moves to your sixth house. AND your Raja Yoga starts now! Happy days are here again. You shall be relieved of health and financial problems. Lifestyle will improve. Adversaries will no longer be able to trouble you. Many of you will develop strong leanings towards spirituality. There are very strong chances of you moving to a new place – a new city or country. The new place will bring your success and fame.
Income will increase; new sources of earnings will open up. You shall gain from investments. Self-employment and independent work will bring in gains and fame. Government employees may get promoted and transferred to a location of their choice. Businessmen shall earn profits and shall gain from foreign collaborations. It is advisable to manage your resources judiciously. Avoid lending money. Be practical. Do not take huge risks.
Health will be good. You will be relieved of physical ailments and mental tensions. Nonetheless, beware of accidents and injuries. You will need to take care of your parents' health.
Love life will be wonderful. Those looking to get married shall get approval and blessings from their respective families. Relationship with spouse and children will improve. Though, the period between August and November 2022 may bring some family differences to the fore.
You may travel to foreign countries – for pleasure, business or higher education. Those appearing for competitive exams shall be successful.
Remedy:           Apply sandalwood tilak on your forehead. Use sandalwood perfume/fragrance on your body.
GEMINI:
Rahu transit 2022  will bestow you success in your career. Knowledge and creativity shall earn you wealth and fame. Your hard work will be duly recognized and rewarded. Those employed in service will earn respect, promotion and prestige. Success in business and partnerships is assured.
Finances will improve. Earnings and fame will increase. Income will flow from multiple sources – including gain from inheritance or family business. Those in sports, media or artistic pursuits shall progress well. Unexpected gains and gains from foreign lands are also likely. Some of you may purchase your own house or property. Be careful with your investments in October- November 2022. Avoid extravagant and needless expenditures.
There will be conflicts in relationships. Be cautious of strained relations with elder siblings. Those who are planning to have children may face some issues relating to conception. Children may give you some stress. They may not listen to you. Their health can be a cause of concern. Extramarital affairs may create problems or give heartbreaks. There may be some false allegations against you. So be careful.
Health will need attention. You may suffer from ailments related to high BP or stomach related issues. At times, you will experience stress and anxiety. Tax issues and legal problems may disturb your mental peace. Do take the advice of family members when in confusion.
Students will find it difficult to concentrate on their studies. Those pursuing higher education may have to face delays in their endeavours.
Remedy: Donate black mustard seeds (rai) on Thursday.
CANCER: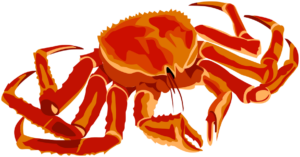 Rahu transit in the 10th house augurs well for your career. It will boost your efforts, and your image and bring you to the limelight. Your work will bring you fame and visibility along with promotions and perks. Your confidence level will increase. Keep away from scandalous activities.
Those working in the field of web designing, software development and IT shall benefit the most. However, a sudden setback in your career is also very probable. Beware of office politics and hidden conspiracies. Unexpected transfers will take you to new and not-so-comfortable environments. Businessmen will earn good profits. It is advisable to keep away from risky ventures. Also do not spend extravagantly; else you may have to face a financial crunch. Take decisions, especially those related to finance and prestige, only after taking advice from the people close to you.
Some loss of property or damage to the house is very likely. Due to this, you may have to shift residence or relocate to a new place. It is also a good time to buy and shift into a new home. Relationships with family members will improve. It is time to mend broken ties and reconcile with or separated relatives. Some of you may enter into new relationships.
Hereditary health issues and lack of peace may trouble you. Expenses on health will rise. You will need to take care of your mother's health too.
Spiritual inclinations will increase. Some of you may go on religious trips.
Remedy:          Feed bread and milk to stray dogs. Wear blue or black coloured caps.
LEO: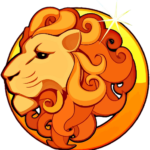 Rahu transit will bring fruitful results in terms of career. Mental blocks will be cleared and you will be able to make the right decisions. The unemployed will get new jobs with decent incomes. Those who are looking for a job change will find a better opportunity. You will come across many opportunities to grow in your profession. This is a good transit to learn new skills. Hard work and perseverance will definitely earn you success and rewards. Some of you may start a new business venture. Entrepreneurs will be able to expand their businesses. You will get opportunities to interact with people of different cultures.  Profits will increase. 
The financial situation will improve. You shall earn wealth from multiple sources. Expenses will increase, but income will rise too. You will benefit from siblings. Some financial problems may arise intermittently, but you will be able to overcome them.  Some of you may purchase a new house or property. Court cases shall be settled in your favour.
You will feel energetic and healthy. Be vigilant about the health of your father or some important elderly member. Unnecessary mental tension can mar domestic peace. Misunderstandings with family members, especially siblings are very likely. You may have some differences of opinion with your father.
Students shall remain focused. Meritorious students shall be rewarded scholarships. Those attempting competitive exams shall be successful. Many of you may go abroad for higher education or employment purposes. Be careful while travelling.
Remedy:  Donate mustard seeds on Saturdays. If possible, keep a pet dog.
VIRGO:
During this transit of Rahu and Ketu, some problems might crop up in your life. An unexpected event may change your outlook or belief. You may resort to spirituality. Some of you may even become healers or motivational speakers.  
Your professional life will be challenging. Work responsibilities will rise and you may be expected to work for longer hours. You may also become a target of office politics. Avoid arguments at the workplace. Businessmen shall experience a rise and fall in their revenues and profits. This is not the right time to start a new venture. Income will fluctuate. At times, you will face a shortage of funds. Though, you may gain through inheritance or through your in-laws.
Relationships can turn sour. Domestic conflicts will disturb the peace in the family. Someone is likely to betray you. Be very careful while signing documents. Keep away from litigation.
You may suffer from some eye or mouth/speech-related problem. Some hereditary or chronic issues and digestion related problems or piles may also trouble you. Drink enough water to avoid constipation. Preferably, do not travel in the dark or to isolated places. Also, be careful while driving. Keep yourself safe from accidents and injuries.
Students will need to give up their complacent attitude towards studies if they want to achieve the desired results. Be careful of your eating habits; lest you fall ill during the exams. Those who are in the research field will be successful.
Remedy:   Keep a square piece of silver in your pocket or wallet.
LIBRA:
You will need to focus on health and relationships during this Rahu-Ketu transit. Self-confidence may waver. You may get irritable. Avoid arguments and keep a check on your speech and anger.
Career-wise, it is a good period. Those looking for a new job or a change will get suitable opportunities. Promotions and pay raises are in the offing.  However, there may be some problems for the employed in the month of November. Businessmen can start a new venture and will earn good profits. Differences are likely in partnerships. Do not start a new partnership in this period. Gains from foreign contacts and foreign travel are very likely. Money flow will be satisfactory. Be careful in money matters; someone will try to cheat you.
You may fall in love with a person of a different cultural background. Relationships formed in this period will not be long-lasting. Domestic tensions can trouble you. Conflicts, lack of trust and arguments will disturb your family life. Extramarital affairs may be exposed and shall create havoc. It may even lead to separation or divorce.
Health will need attention. Do not take any physical ailment lightly. It is advisable to stay away from alcohol and intoxicants. You may be troubled by skin problems. Wounds due to accidents or surgery are likely. You will also have to take care of your partner's health. Students will have to work very hard to get desired grades.
Remedy:   Offer water to the Peepal tree during sunrise every day.
SCORPIO:
Rahu transit 2022 brings you relief after difficult times. You shall achieve success in whatever you do now. Those seeking employment will find a good job. Some of you may get the desired job placement or transfer. The employed shall win accolades at the workplace. You can expect an increment and/or a promotion too. Of course, the workload will increase. Those in the fields of law, medicine and politics shall get remarkable success. Some of you may venture into a new business. Avoid any involvement in unethical work; else you may be accused for no fault of yours. Also, you need to be cautious of secret enemies.
Financial condition will improve. Wealth will increase. Gains from foreign sources will add to your income. Avoid extravagant expenditure. Refrain from giving or taking loans. Also, do take expert advice before making any new investments.
Physical and mental stress will reduce. You shall be relieved of any ailment you were suffering hitherto. Though stomach and digestion will need attention. You may suffer from food poisoning, allergies etc. You shall be prone to injuries and insomnia too. So be careful.
Maintain good relations with your siblings. Do not let your anger spoil domestic peace and relationships. Time is favourable to bond with your beloved. Conjugal life will be happy.
The period is favourable to move abroad for further studies. Success in competitions is assured. Many of you will develop an interest in occult sciences like astrology or tarot.
Remedy:           Keep a lead nail in your pocket.
SAGITTARIUS: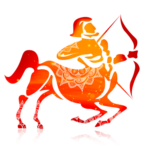 An offbeat thought process and approach will lead you to success. Professional life will be good but fluctuating too. Your educational qualifications and talent coupled with tact and diplomacy will lead you to success. You can surely expect promotions in your career. Those in the media, entertainment or sports fields shall be blessed with name, success and fortunes. Many of you may opt for self-employment to supplement the family income. Businessmen shall make good profits.
At times, there may be some delays or interruptions in your work. Concentrate on completing one task at a time.  Stay calm and keep working diligently.
This transit will prove monetarily good for you. You shall be able to recover lost or stuck money. Some of you will buy a new vehicle. There will be a tendency to spend on unnecessary items; so financial planning would be necessary. Avoid taking major financial decisions during this period. Stay away from speculations. Someone may try to cheat you.
You will have to be careful in relationships; especially in close friendships and love affairs. Those in love will now decide to get married. Pregnant women need to be very careful in this transit. The health and habits of children can be a cause for concern. Differences with the father will be resolved. Spiritual or religious activities will increase the positivity on the home front.
Students will be either confused or over-confident. Those desirous of higher education may have to face some problems in getting admission to their desired institutes.
Remedy:           Donate to blind people.
CAPRICORN:
Rahu transit brings you chaos and arguments, while Ketu transit will prove favourable. You will get some new opportunities in your career. A new job or a shift in the profession will be beneficial for you in the long run. You shall be able to earn extra income from your hobbies. Career growth will be slow but steady. You may be transferred to a secluded place – away from home.
There may be some losses in business. If you are not careful, you may have to close down your business. Some may even get an increase in income. Do not lend money to anyone.
Finances will improve with hard work. You may profit from property, business and long term investments. Speculation-related activities might bring sudden gains. Be cautious while buying a new property or vehicle. Property related disputes are likely. A shift of residence is very probable.
There will be a lack of peace and stability in your marital life and some conflicts with your spouse or lover. The mother's and spouse's health will be the cause of concern.  Domestic peace will be missing. Quarrels among family members are quite possible.
Increased workload, stressful schedule and lack of rest can badly affect your health. You may suffer from digestion issues and body pain. Be cautious of your eating habits. Pranayama and meditation will help you overcome mental stress. Be careful while travelling. Students may not be able to concentrate on their studies. Aspirants shall succeed in competitive examinations.
Remedy:           Offer four coconuts in flowing water on Saturdays.
AQUARIUS: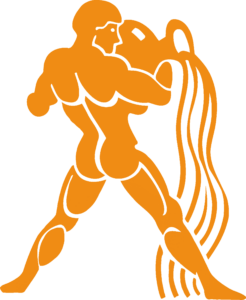 This Rahu-Ketu transit will be a boon for you. A wish will be fulfilled. Communicative and creative skills will help grow your career. You will come across some wonderful work opportunities. Efforts and perseverance will bring you success, gains and recognition. Some of you may get placement in a foreign company. This is a good time for those in the fields of holistic healing, media, communication, sports and teaching. You may start a new venture. This is a good time to launch an online business. The time is ripe to put your unique ideas into action.
Overconfidence can spoil things for you. Avoid unnecessary discussions. Do not resort to unethical ways to get things done. Financial condition will improve. Income will flow in from various sources.
Health will be good. You shall be relieved of your earlier ailments. Energy levels and stamina will be high. This is the time to focus on your overall well-being and fitness.
Family life will be satisfactory. Eligible singles will meet someone interesting. However, they may have to wait for some time before getting married. Do not use harsh words with your siblings.
Students may have a tough time. They shall get distracted and concentration will suffer. Candidates aspiring for government jobs shall be successful in competitive exams. There would be many short journeys for work. Some of you may undertake long-distance trips for employment, spiritual or educational purposes. Though, you may have to face some obstacles.
Remedy:           Keep a silver coin in your purse.
PISCES:
This Rahu-Ketu transit will bring you mixed results. You will have to work harder to achieve your targets. The unemployed are likely to get a good job. However, the working environment may not be to your liking. Politics and a hostile work atmosphere will bother you. Family trade will be profitable. The business will expand. Be very careful while taking major decisions. One wrong move can lead to a big loss or problem. Do not trust anyone blindly.
Finances will fluctuate. You will get sudden opportunities to earn money from multiple sources. Some of you shall gain from an ancestral property or through in-laws. Expenses will increase suddenly. You shall feel a strong urge to spend on luxury items. Financial planning is a must to maintain the optimum levels of wealth and savings. Avoid big investments.  Refrain from borrowing or lending money.
Healthwise, you may suffer from eyes and mouth-related problems. Some of you may have migraine or thyroid issues. Mental stress and lethargy will make you anxious. Be careful while on the road. Minor accidents and injuries are likely.
Control your speech and behaviour. Arguments and conflicts with relatives are likely. An outsider may try to create problems between you and your family. Your unreasonable behaviour can irk your partner and create a rift between you two.  The birth of a child in the family will bring happiness.
The period is not very favourable for students. Overseas travel will prove profitable.
Remedy:           Keep a solid silver ball in the pocket.