PERSONALITY:
Scorpio natives have prominently expressive facial features with deep penetrating eyes. They are a rare mix of boldness, fearlessness and confidence. They have a very determined and forceful personality bordering to the point of dominance. Yet they are warm, friendly people always ready to offer you a shoulder to cry upon. They have a very cool demeanour and walk with a relaxed gait. Don't let their appearance fool you; they are dead serious in their determination and resolutions. They are passionate about whatever they do. Scorpions never grow old; they only grow wise and mature.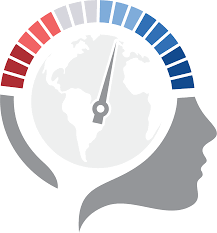 MENTALITY:
Scorpio natives are emotional and sensitive, yet very strong-willed and determined individuals. They are very secretive and observant people. Nevertheless, they can be honest to the point of being very blunt. They are very ambitious and persistent people. They are not deterred by difficulties and hard work. And yes, they have very strong intuitions which are invariably always right! Scorpions are very loyal and righteous people and expect the same from others. They never forget anything and always payback by the same coin and much more – be it a kind gesture or an insult! They have tremendous inner strength.
LOVE LIFE:
Scorpions can be real hopeless romantics. They are one of the most devoted and passionate zodiac signs. Love brings out the best in them. They seek someone who loves them for who they are and understands them well. They are ready to wait till eternity for the right partner. But once they are in love, they can love you till eternity! They come up with the most imaginative and charming ways to woo their partners. They can be very ardent, possessive and insecure lovers.
FAMILY & CHILDREN:
Marriage and family are very important to Scorpions. They are very protective and dedicated towards their family and children. And yes, they always have a very important and conclusive say in home affairs. They are most likely to change their residences often. They usually have a good-looking and sensual spouse. Many of them marry for a second or a third time too. They see to it that their children grow up to be fearless, disciplined and self-reliant individuals. They do not tolerate anyone's interference in the process of bringing up their children.
CAREER:
Scorpio is an expert at any work involving detailed analysis and research. They are also very good at problem-solving and crisis management. Once they set their mind on something, they will not rest until they succeed. They are also very creative people. They can be wonderful advisors and healers. Civil Services, Administrative jobs, Defense forces, Business Analysts, Investigative and research work, Criminal Law, etc. are other career options best for them. They can also be very effective public speakers, life coaches and writers.
LUCK FACTORS:
Colours: Yellow, Red
Metals: Copper, Iron
Gems: Red Coral (मूंगा) *
Age of commencement of Luck: 28
Best Remedy: Have some honey first thing in the morning.
Mantra: | ॐ ऎं क्लीं सौः | – | Om Aing Kleeng Sauh |
( * Please refer to the Astrologer before buying the gems.)