Chaitra Navratri is a significant Hindu festival that marks the beginning of the Hindu New Year. This Navratri, also called Vasant Navratri marks the beginning of the spring season. Chaitra Navratri is mainly observed in the northern and western parts of India. Here are some things that make Chaitra Navratri special: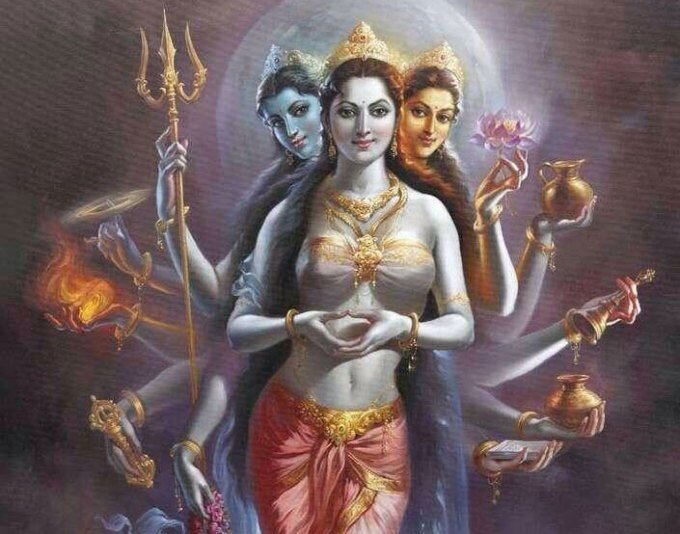 Glorification of Feminine power: Chaitra Navratri celebrates the strength, patience, resilience and importance of feminine energy in the universe. Goddess Durga is the epitome of feminine power. People worship her with full fervour and devotion all nine days of the Navratri. They perform Kanya Puja on the eighth day of Navratri, also known as Ashtami. Young girls – the embodiment of the goddess – are worshipped and given offerings
Nine days of fasting and prayers: During Navratri, devotees observe fasts and offer prayers to the goddess Durga for nine consecutive days. They believe that fasting and prayers during this period help in purifying the mind, body, and soul.
Celebration of Ram Navami: The ninth day of Chaitra Navratri is Ram Navami, which marks the birth anniversary of Lord Rama. It is a highly auspicious day for Hindus who celebrate it with great enthusiasm and devotion by offering prayers, performing puja, and singing bhajans.
New Ventures: Chaitra Navratri is also an auspicious time to start new ventures and undertake important tasks. Many people wait for this time to start new businesses or make significant investments.
Spiritual significance: Chaitra Navratri is an opportunity for spiritual growth and self-realization. It is a time to reflect on one's actions and seek forgiveness for any wrongdoings. The festival brings peace, prosperity, and happiness to those who observe it with devotion and sincerity.
Try these astrological remedies for auspicious Chaitra Navratri:
Burn clove (Laung) and camphor (Kapur):    Burning camphor brings positive energy to the house. Try to use pure camphor for burning. performing aarti of Maa with cloves and camphor for nine days in Chaitra Navratri helps in eradicating poverty and improves the financial condition.
Offer Kheer to Maa Lakshmi:           Mata Lakshmi is the goddess of wealth. If you pray for the happiness and prosperity of the house by offering rice kheer to Mata Lakshmi on Fridays during Navratri, then there will always be happiness and prosperity in your life.
Perform Havan with mango wood:  
Havan marks the culmination of the nine days in Navratri. Havan performed with mango wood on Navami Tithi removes all the negative forces from your house making way for happiness and prosperity.
Offer hibiscus flower to the Goddess:    Red is the favourite colour of Maa Durga especially likes red-coloured things. Offer 5 hibiscus flowers along with red chunri to the Goddess during Navratri. After Navratri, you can take these dried flowers and keep them at the place where you keep cash or wealth in the house.
Importance of Cowries in worship:
Cowries represent wealth. For this reason, you should definitely keep cowries at the place of worship. Place 7 cowries along with the Kalash during Kalash Sthapana in Navratri and apply vermilion on them. On the ninth day after the worship of Navratri ends, take out all the cowries, tie them in a yellow cloth and keep them in your cashbox or tijori. With this remedy, not only will you recover your stuck money, but also new sources of income will open up.
Water Remedy:    During Chaitra Navratri, keep a vessel filled with water in the east or north direction at the main door of the office. Add red and yellow flowers to it. This will give you success in your career and resolve the problems of unemployment and business if any.
Mantras:   During Navratri, one must recite the Navarna mantra "Om Ain Hree Klein Chamundayai Vicchai" as much as possible. Durga Saptashati must be recited at least once during the days of Navratri.
PS:  Offering Tulsi and Durva to Maa Durga is prohibited.
To read about the various NAVRATRI MANTRA REMEDIES, click HERE.