Rahu and Ketu, two important celestial entities in Vedic astrology, are associated with karmic influences and past life connections.  Their influence can bring both positive and challenging changes in different aspects of life such as career, relationships, health, and finances. The effects can vary based on an individual's birth chart and the current positions of these planets.
Rahu will transit Pisces from 30th October 2023 to 18th May 2025.

Ketu will transit Virgo from 30th October 2023 to 18th May 2025.
PREDICTIONS:
Let us see how this transit of Rahu and Ketu will affect the different signs. The results shall manifest in a materialistic/physical plane when seen from the Ascendant. The same results shall have more of an emotional/psychological impact when read from your Moon sign.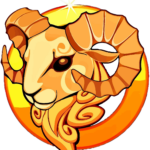 ARIES:
Rahu transit in the 12th house may bring unanticipated expenses whereas Ketu transit in the 6th house brings success in court proceedings. This period could lead to significant personal changes which shall help make you courageous. You may have to face new opponents.
On the positive side, you can expect sudden luck and good earnings during this transit. You shall experience a rise in popularity and fame during this transit.
No doubt, you will get some opportunities in your career to prove your calibre; however, you may not get the desired results immediately. You may get interested in some new work which will bring monetary benefits. You will be able to start something new in your business. However, do not get carried away by the temptation of making quick money. Sudden huge expenditures are very likely. Plan your finances accordingly and avoid spending on things which are non-essential.
There might also be some difficulties in relationships and partnerships. There can be a lot of trust issues with your business partner or spouse. It's crucial to maintain open and honest communication and try to avoid conflicts. You need to remain polite and patient to handle the disturbing situations at your workplace and in your family.
Take special care of your health and do not take any minor but sudden symptoms lightly. Challenges on work and financial fronts may affect your mental peace. Stress and insomnia may bother you. Your partner's health may be a cause of concern during this period; you should take care of that too.
During this transit, foreign trips will increase. You might get a tempting opportunity from a faraway place. Take care of your belongings. Students have to work hard to get success in competitive examinations.
Suggestion:    
Think twice before making any decision. Do not be overconfident.
Remedy:       
Have your meal in the kitchen as often as possible. Worship Lord Ganesha.
TAURUS:
For you, the Rahu transit to the 11th house shall bring happiness, prosperity and affluence to your life. The focus changes from the self now. Many of your dreams & desires will be fulfilled.  You will become popular and your family will gain a reputation in the society. This transit will pave the way for success in many areas of life including financial gains and foreign travels. Try your best to make the most out of your life during this transit.
This transit will unlock career opportunities you never imagined were possible. You shall gain success and recognition in your career. Moreover, your image at the workplace will improve and you shall get commendable appreciation from your seniors. A close friend may provide the required help to propel your career to newer heights.
Gains from foreign associations will increase income. You may become able to defeat your business rivals and competitors. Use your contacts skillfully to boost your business. Be prepared for some impressive monetary growth and unexpected profits in business.
Misunderstanding in love matters is very likely. It would be important to balance your work and personal life to avoid feeling stressed and overwhelmed. Be careful with your speech, lest they sour your close relationships. Overall, domestic life will be peaceful. There is also a possibility of getting some good news. Children will progress. You will catch up with some friends that you lost contact with for some time now.
Minor health issues may trouble you, but there is no need to panic. An accident is likely. So, be careful while driving or travelling.
A strong quest for inner peace may inspire you to undertake a religious tour. Those trying to go abroad will get a chance to move overseas. Candidates appearing for competitive exams shall be successful.
Suggestion:    
Keep away from speculations and new investments. Be cautious in financial matters.
Remedy:
Always keep a piece of sandalwood with you. Regularly listen to Vishnu Sahasranama.
GEMINI:
This Rahu transit promises you a transformational period which will bring you success, but after facing some challenges. The year may start off with some mental tension and confusion due to which you may not be able to make important decisions.
There may be difficulties at the workplace. Colleagues might try to create some problems, but they won't succeed. Slowly, you will experience steep career growth. Your reputation will increase. You'll have a cordial relationship with your superiors and colleagues. The chances of a promotion or a change in career or job are very high.
Entrepreneurs may get some good proposals. Be careful in business transactions; otherwise, there is a possibility of being cheated. Finances will be stable. If you are thinking of selling an old property, now is a good time to go for it. This transition may get you some sudden, unexpected gains.
Rahu's influence can lead to differences among family members. Avoid arguments with your brothers. Do take care of your mother's health since she will be prone to illness. Misunderstandings in married life can lead to mutual tension. Your erratic mood swings can harm your cordial relations with your family and friends. Some of you may shift residences.
At times, you may feel a bit restless or disturbed. Issues related to the legs, nerves, and neck may arise. Some old health issues may resurface. Expenses may increase due to health issues of the spouse and mother.
You are likely to go on a pilgrimage or a journey to a serene place for inner peace. A long-distance journey for work-related purposes is also possible. Students will find it difficult to concentrate on their studies due to some distractions. They should regularly recite the Gayatri Mantra 21 times daily.
Suggestion:    
Do not lose your temper even when provoked.
Remedy:         
Donate sesame seeds on Saturdays. Maintain good relations with your in-laws.
CANCER: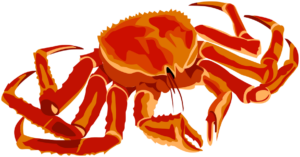 Luck will fluctuate during this Rahu transit. Though Rahu may create hurdles in your career, health, relationships, etc., you will be able to face the challenges boldly. Your dream of settling abroad will be successful. Moreover, this Rahu transit will trigger a strong curiosity in spiritual matters and philosophical ideas.
This transit will have a favourable impact on your career. You will get some good growth opportunities. Some unexpected problems may also arise at your workplace. You may have to face frequent transfers in your service. Despite challenges, there will be opportunities for promotion and the possibility of relocating abroad.
A change in profession is also probable before April 2024. You will get new projects related to business. Those in IT-related business will have remarkable success. Finances will get a boost. This year you can get back your stuck money or the money given to someone. Some of you may take loans for a house or a vehicle.
Your relations with your parents may get disturbed. It is important to talk openly and clearly with family members to avoid any confusion in your relationships. Ketu's aspect on the 7th house could lead to issues in marriage and marital disharmony. Do not get into arguments with your in-laws. A fall-out with a friend is also likely.
Overall health will be fine. Though, you may experience health issues related to the shoulder, lower back or neck. There is a chance of your parents' health deteriorating. So please take due precautions and care.
Sudden work-related travel to foreign lands is very likely. Students may explore new subjects or pursue advanced degrees. It is important to be practical while making such decisions. This is a good time to learn new languages and new computer skills.
Suggestion:    
Do not let negative thoughts overpower your resolve & determination to achieve your goals.
Remedy:         
Wear a Sea Water Pearl in a silver pendant. Chant the Rahu mantra regularly.
LEO: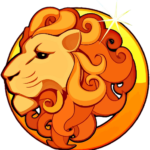 For you, this Rahu transit is not a piece of good news. This transit will bring you mixed results. You may have to face undesirable fears and agonies. Your creativity will increase and you will be able to express yourself efficiently.
There may be some career-related frustrations. Undoubtedly, a lot of work pressure at the workplace which would make your life stressful. Seniors will trust you and give you additional responsibilities or assignments. New projects from overseas will be profitable. You shall also gain from travelling.
Businessmen will earn good profits. You are likely to unexpectedly get money from an unidentified source; you may inherit some ancestor property, jewellery, etc. Also, making wise choices in money matters is important. Invest your finances in the right place. Avoid risky ventures. This is not the right time to take loans.
Eligible singles will meet someone interesting who will later become your love interest. You may not be able to give time to the family due to your busy work schedule. This may cause tension in marital relations. Take care of your siblings and maintain cordial relations with them.  Family disputes are also likely. Relations with in-laws can take a drastic turn. Avoid speaking harshly, especially with friends and family.
Health issues especially related to stomach/digestion, acidity, gastric problems, etc. may trouble you. You can have issues related to the mouth, teeth or eyes. Some undetected disease might surface. Keep away from any intoxication. You may also have to care for the health of a family member. You are prone to illnesses and accidents. Be extra careful while driving. The chances of getting injured are very high. Hospitalization is also likely.
You may go on a pilgrimage or a spiritual trip. Some of you may get interested in occult and astrology; while some may turn towards meditation.
Suggestion:    
Avoid unnecessary confrontation.
Remedy:         
Chant Durga Chalisa daily without missing a day. Help needy people.
VIRGO:
The Rahu transit may affect your relationships, indicating the need for balance. Circumstances will call for self-reflection and changes in your self-identity. Some of you may turn introverted. Things will improve from May 2024 onwards.
You may have to face confusion in the workplace and differences with colleagues. Beware of office politics. This transit is not suitable for new work. Those thinking of changing their job should wait for some time, if possible. A new job will no doubt bring an increase in income, but it will also increase your work pressure manifold.
This is not an ideal time to expand your business or start new ventures. Do not trust your business partners blindly. Earnings will increase. You shall gain from overseas, foreign sources or travelling. However, there may be unnecessary or sudden expenses on health or legal issues. Be cautious in financial transactions.
Family members may not listen to you and this may cause a rift among members. Evade any kind of differences with your father and also take care of his health. There are chances of failure in love matters; an engagement may break up due to interference by an outsider. Differences might arise in a marriage leading to heated arguments. It would be wise to have open and frank communication to resolve the issues. Differences with friends are also likely.
This transit is likely to cause obstacles on the health front. You may have some problems in the small intestine or lower abdomen area. Spinal issues too are not ruled out. A timely diet and regular exercise can save you from probable ailments.
Some of you may develop an interest in Yoga, pilgrimage or spiritualism. Students may not be able to focus on their studies due to some distractions. Meditation will help.
Suggestion:    
Do not get involved in any uninvited conflicts. Feed stray dogs.
Remedy:         
Offer shringar items in any goddess/Devi temple on Friday.
LIBRA:
This Rahu transit can have an important impact on your life, viewpoint and ability to think positively. This transit may bring challenges to your work life and health. Some of you may shift residence or settle abroad.
This is a good time for first-time job seekers as well as those who are looking for a job change. You will get the support & guidance that will put your career course on the right path.  Those employed may be offered new projects which will increase their workload.  They may have to deal with conflicts of opinion. Despite your efforts, due to some reason or the other, you will not be able to complete your work on time. Opportunities to earn money will increase. However, expenses may also rise. Avoid lending and borrowing money.
Entrepreneurs will be able to generate profits and grow their enterprises, thereby increasing their sources of income. Keep away from overconfidence and do not hesitate to take the advice of an elder or expert while investing. Don't start any new business in partnership. It's essential to handle your finances carefully during this time.
Eligible singles will get married. The married ones may have to take care of the health of their spouse. Try to prevent misunderstandings in your relationships. Arguments with father or senior members can lead to serious differences. Remain loyal to your partner.
There may be some health issues after April 2024. Lack of sleep or disturbed sleep can cause health issues. Take care of your eyes. A short-term hospitalization is likely. Timely treatment will lead to fast recovery.
Learning new skills and updating your knowledge will give a boost to your career. You will get an opportunity to go on a spiritual pilgrimage. There are chances of foreign travel too. Interest in occult sciences will increase.
Suggestion:    
Mind your language and avoid arguments with parents and elders.
Remedy:         
Chant Mercury Beej Mantra "Aum Braam Breem Broum Sah Budhaya Namah" regularly.
SCORPIO:
For you, the Rahu transit to the 5th house will increase creativity and romance, but beware of potential misunderstandings. You may experience a heightened sense of optimism with positivity. Avoid impulsive decisions, especially in matters related to relationships and partnerships.
This transit will provide chances for career advancement and personal growth. You may have to make some crucial decisions with respect to the job. It is the right time to express yourself creatively. You will be inspired to do something new. You may get work on a new project; a promotion or salary hike is also probable. Also, you may get a new job with better perks.
Finances will improve. You are likely to receive sudden money from an unexpected source. This could be in the form of a salary hike, a bonus, or even a gift from a loved one. Investment in stocks, shares, etc. will be beneficial. Businessmen shall earn good profits. But beware of financial fraud or someone cheating you.
This Rahu transit is favourable for love and romance. You shall experience a newfound sense of bliss & success in love-related matters. If you're single, you may have the opportunity to date or meet new potential partners. Be calm & composed while interacting with your children. Be a good listener to address their problems. Exercise control on your speech else it can cause problems in relationships.
Avoid outside food as much as possible. There is a possibility of infection by contagious disease. This transit may make you prone to tension and depression. So be careful. You may have to face some unexpected expenditures due to health issues. There can also be concerns concerning the health of an elder sibling.
Take some time off to engage in activities that bring you joy. You may travel abroad or to a distant place for work or pleasure.
Suggestion:    
Avoid arguments with all, especially strangers.
Remedy:         
Donate radish to the poor in a temple. 
SAGITTARIUS: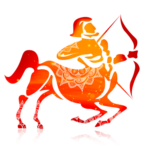 This Rahu transit is likely to bring changes in your home environment and shifts in your career path. You will not only be popular but shall also attain awards, success and wealth.
Sudden changes in the workplace are possible. There may be a change in career or job. A transfer to a new place is also possible. Some of you may opt for a career in politics. You shall get an opportunity to learn something new or upgrade your skills. Do not blindly trust your business partner. Overseas business will bring increased profits.
Sudden expenses will cause mental stress. Do thorough research before making any financial investments. This is not a good time to get into the sale or purchase of a property or vehicle. Be particularly vigilant in matters involving land or property. A small negligence can prove disastrous. You may have to spend on house renovation or repairs.
Eligible singles may meet their life partner during this transit. Married ones should avoid arguing with their life partner. There may be conflicts or misunderstandings with family members or relatives. Try to resolve matters through open communication. Your mother may feel stressed and her health too may suffer. Spend some quality time with her and cheer her up. Do not argue with her.
You may face some health issues related to lungs, heart, stomach or blood pressure. You may also experience some stress or anxiety due to sudden changes in lifestyle. There are chances of accidents; so be careful when on the road.
You may feel restless and dissatisfied with your current situation and crave more excitement and adventure. Some of you may get an opportunity to travel abroad or to a distant place for work or pleasure. Students may get an opportunity to pursue higher education in a foreign country or a reputed institution.
Suggestion:    
Do not be arrogant. Avoid shortcuts to success.
Remedy:         
Feed stray dogs regularly.
CAPRICORN:
This Rahu-Ketu transit indicates a focus on communication and learning, spiritual insights and personal growth. You may feel more confident & courageous. This will help you to overcome obstacles as well as defeat your enemies. Travelling will bring new opportunities for professional advancement.  Sudden and unexpected events may unsettle you.
Effective communication and improved skills will help you progress in your career. No doubt, you would have to put in extra effort to succeed at work. Nonetheless, your efforts will be noticed and appreciated. Chances of promotion and pay rise at work also exist. You might be more willing to take risks, which could potentially lead to financial gains if managed wisely. This is a good period to plan for the future.
New avenues of income and wealth shall open up. There may be sudden and unexpected financial gains, but beware of impulsive spending. This transit will prove beneficial, particularly to those involved with foreign trade or business. Investments in the property will be profitable. Debts or loans will be cleared.
Try to improve relations with younger siblings and elders of the family. You may face challenges on the relationship front due to your harsh tone. Avoid arguments and confrontations. Marital relations will be good. But, the health of the spouse will be a matter of concern. There can be stress due to some misunderstandings with children.
You might experience anxiety, restlessness, or sleep disturbances during this transit. Respiratory and digestive ailments may trouble you. Keep your dietary habits in check during this period to maintain good health. Be vigilant and you will have no major health issues.
Frequent short travels – both for pleasure and work – are likely. Though some travel plans may be postponed. For students, it's a good time to expand new subjects and fields of knowledge. Those appearing for competitive examinations will succeed.
Suggestion:    
Do not take any decision in haste.
Remedy:         
Support the physically challenged poor children.
AQUARIUS: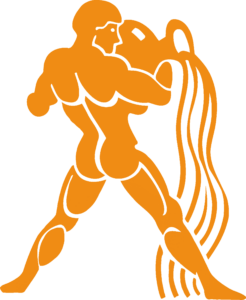 This transit will fill your personality with power, confidence and vigour. You shall be blessed with prosperity as well as financial stability. It is also likely to bring up a variety of challenges. This period will turn you introspective, leading to self-improvement.
Careerwise, this transit brings success and recognition. You are likely to get lucrative job offers, which will boost your status in society. Though there may be some problems in your professional life, you will handle it all with your confidence and communication skills. A promotion is likely. Those in business will progress and bag new projects.
Finances will improve. Materialistic desires might increase. This could lead to spending on luxuries and comforts. Control impulsive spending; otherwise, it may affect your savings. Do not invest money in high-risk ventures without conducting a thorough assessment. Be careful not to make any financial decisions in haste.
There could be changes or infighting in the family environment. Some family secrets might come to light, leading to emotional challenges. Some disputes in married life might also take place. It would be wise to ignore trivial issues. This Rahu transit could impact your friendships and social circles. You may have a rift with a friend over financial issues.
This period is not favourable for your health. There may be problems related to the face – teeth, nose, right eye, throat and speech-related issues. Pains in the lower parts of the body also may trouble you. Avoid overindulgence. You may have to change your eating habits for better health. Balance your personal life with work to prevent stress and exhaustion.
This is a good time for pursuing education or learning new skills. Students may face disturbance in education. You will have to travel a lot this year. Your mind will also bend towards spiritualism.
Suggestion:    
Be mindful of your speech, lest it lead to misunderstandings or miscommunications.
Remedy:         
Chant the Rahu Mantra regularly in the mornings.
PISCES:
Rahu's transit to your ascendant indicates changes in self-identity and appearance. This transit can lead to significant shifts and transformations in your life. It may bring spiritual growth but could also create confusion. Trust your intuition.
You may get some opportunities to showcase your talents and skills. Try to avoid confrontations with your boss and senior colleagues. Let your hard work speak for you. Only concentrated efforts and a calm state of mind will help in building a rewarding future. No doubt, there shall be opportunities for growth and improvement in various areas. But you may also have to face unexpected challenges and difficulties.
Businessmen shall see mixed results. You may get new clients or projects. But there may be some hurdles or delays in the work. Be careful while making any important decision in business. Do not start any new venture or undertake any investment in haste. This is not a good period to take loans.
This transit will bring challenges and lessons to learn in relationships. There may be differences with the mother due to some misunderstanding. Try to spend more quality time with your family. The eligible singles may meet someone new who will make them feel special.
Some physical problems may keep you disturbed mentally. You may face health issues related to your head, brain or nervous system. Some eye-related problems may arise. There is also a risk of accidents or injuries due to carelessness. Practice relaxation techniques such as meditation or yoga to calm your mind. 
You shall get a chance to explore new horizons – both externally and within. You may be interested to learn new skills. A short journey related to work is probable. Take care of your valuables; there are chances of theft.
Suggestion:    
Stay calm, stay focused, and avoid making hasty decisions.
Remedy:         
Donate black sesame seeds, food, clothes or money to the needy on Saturdays and Wednesdays.
Note: