Basant Panchami marks the end of winter and welcomes spring. There is a saying in Punjab "आई बसंत पाला उडंत" (Ayi Vasant aur pala udant) meaning that with the arrival of spring (Vasant) season, cold (Pala) flies off. Let us discover how people celebrate Basant Panchami is and what is its significance.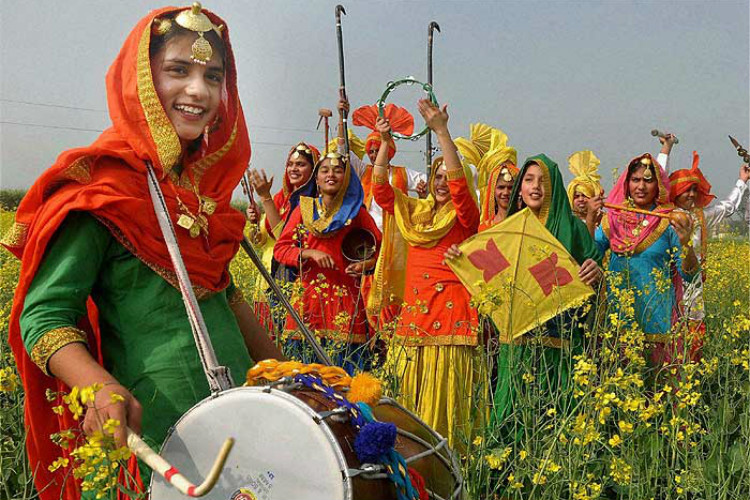 BASANT PANCHAMI CELEBRATIONS IN DIFFERENT STATES:
The uniqueness of Indian festivals is that most of them indicate the beginning of a season or a month of the Hindu calendar. Vasant Panchami is one such festival that occurs on the fifth day of the bright half of the Magha (sometime in early February) month. Thus, it marks the advent of the Spring season. 'Vasant' or 'Basant' means 'Spring'; while 'Panchami' means 'occurring on the fifth tithi (date)'.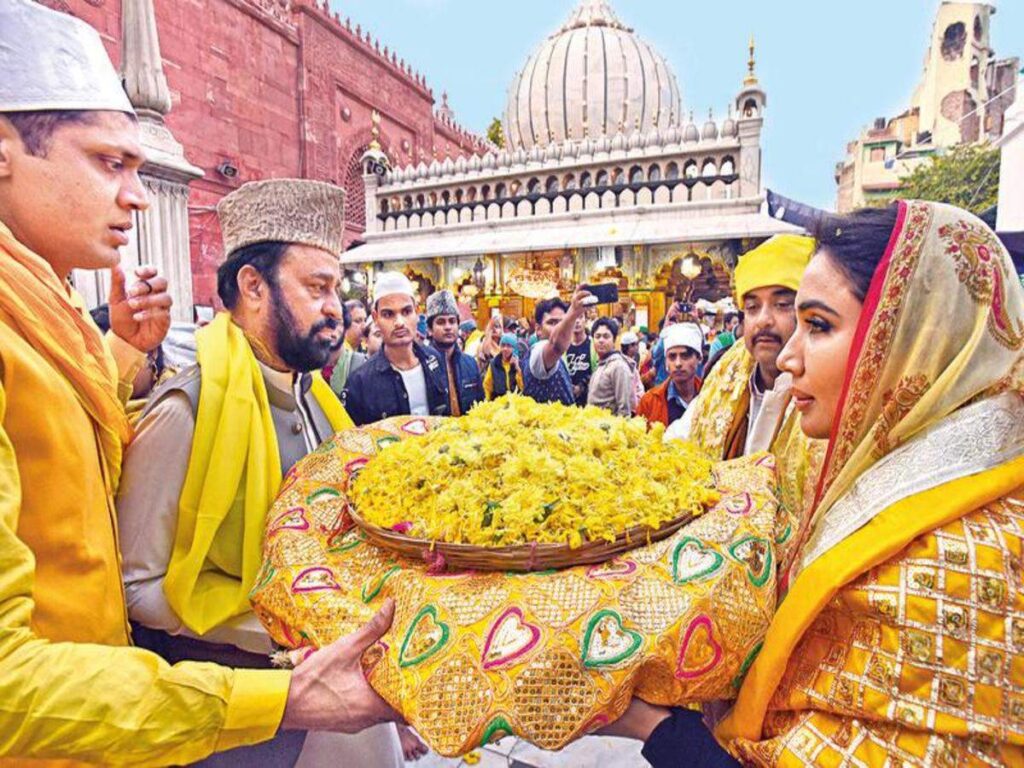 Spring is a season of hope, rebirth, regeneration, regrowth, and rejuvenation. Consequently, people celebrate the arrival of this season with much joy, gaiety and enthusiasm all over India. Muslims too celebrate Basant Panchami as 'Sufi Basant' in Sufi shrines. Besides, in Punjab and other North Indian regions, they celebrate it as the 'Basant Festival of Kites'. At Amritsar's Harmandir Sahib (Golden Temple), the Sikhs initiate singing of the Basant Raga on this day which continues till the first day of the Vaisakha month (sometime in April/May).
In the state of Bihar, farmers celebrate it as the 'Harvest Festival', and as 'Siri Panchami' in West Bengal. Even in Uttarkashi, it is a 'farmer's festival' where the farmers offer prayers to Mother Earth and the crops besides following other rituals related to agriculture and harvesting. The shrine of the Sun God in Aurangabad district, Bihar known as the Deo-Sun Shrine, was established on Basant Panchami. Hence devotees adorn the statues with new red clothes on this day.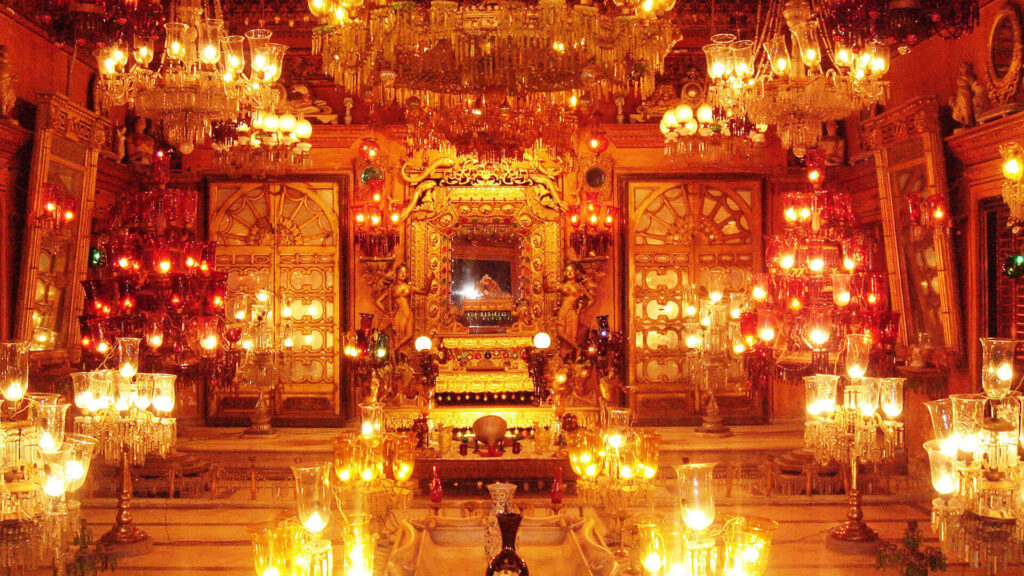 Furthermore, on this day, the priests of the Shri Banke Bihari temple of Vrindavan signal the start of Holi celebrations by tossing Abeer and Gulal on devotees. Also, the famous Shah Bihari temple in Vrindavan opens the 'Basanti Kamra' (The Yellow Room) for devotees. The entire room is yellow in colour. The ceiling and the walls have multicoloured paintings of Radha and Krishna.
ORIGIN AND SIGNIFICANCE OF BASANT PANCHAMI:
Since early times, Vasant ritu – the Spring Season – has been considered as 'Rituraaj' – the king of all seasons. And this is not without its reasons. Vasant is the time when Nature presents herself in her most beautiful and flourishing form. It is the season when fragrant flowers like bela, chameli, juhi, (varieties of Jasmine) etc. bloom in abundance; flowers like raat-rani ('night jasmine) blossom at night. The air is fragrant with invigorating scents; particularly the faint aroma of the Mango blossoms conquers the senses. The most attractive sight is that of the yellow and green mustard fields in full bloom.
Not surprisingly, YELLOW is the predominant colour of this season. 'Basanti' is another name for the colour yellow. It symbolizes enlightenment, prosperity, dynamism and optimism. People wear bright yellow clothes – the colour of the mustard flower that indicates the onset of spring and marks the day with music, dancing, and kite-flying. Devotees offer yellow flowers to Goddess Saraswati, apply a yellow (turmeric saffron) tilak on their foreheads. They even prepare yellow-coloured delicacies like kesar halwa, kesari bhaat (yellow rice), boondi laddoo and maalpuas. This festival celebrates the liveliness and vibrancy of nature after autumn; it symbolizes the end of the days of darkness viz ignorance and awakening into the spirit of Spiritual enlightenment.
LEGENDS REGARDING BASANT PANCHAMI:
In the early times, Vasant Panchami was more a festival of joy, of celebration of love and a symbol of enjoyment and gaiety. Kamadeva, the God of Love and his consort, Rati are still worshipped in many regions of India on this day. In fact, Vasant Panchami initiates the spring festive cycle which culminates with the celebration of Holi. This 40-day period between Vasant Panchami and Holi corresponds with the 40 days of Rati's (Kamadeva's wife) remorse after her husband, Kamadeva was reduced to ashes by Lord Shiva for disturbing his meditation with his love arrows.
Basant Panchami is celebrated very enthusiastically by the Krishna Bhaktas (devotees) and followers too. They consider it like the reverence of 'Divine Desire' which flows from their heart for their beloved, Krishna. It marks the beginning of the season of Love and fulfilment of desires.
It is also believed that Lord Brahma, the Creator of the Universe, created Goddess Saraswati on this very day to rid the Earth of its dullness and quietness. Hence, Vasant Panchami is celebrated by many as Goddess Sarasvati's birthday or day of appearance.
SARASWATI PUJA:
SARAS means EASY and WATI mean FLOWING. So Goddess Saraswati is a symbol of knowledge that flows easily to anyone who is willing, capable and ready to receive it. One of the many names of Goddess Saraswati is 'Vakdevi" – the Goddess of Speech. Another name is Veena Vadini (One who plays the Veena – Harp) and Vaani Daayani – Giver of Speech. She is the personification of all kinds of Knowledge, Speech, Eloquence, Wisdom and all Art forms. Hence students and artists worship Her on this day. Educational institutes organise special worship of Goddess Saraswati. Students and devotees place stationery and musical instruments, etc. before Her and worship them along with the Goddess to invoke Her blessings.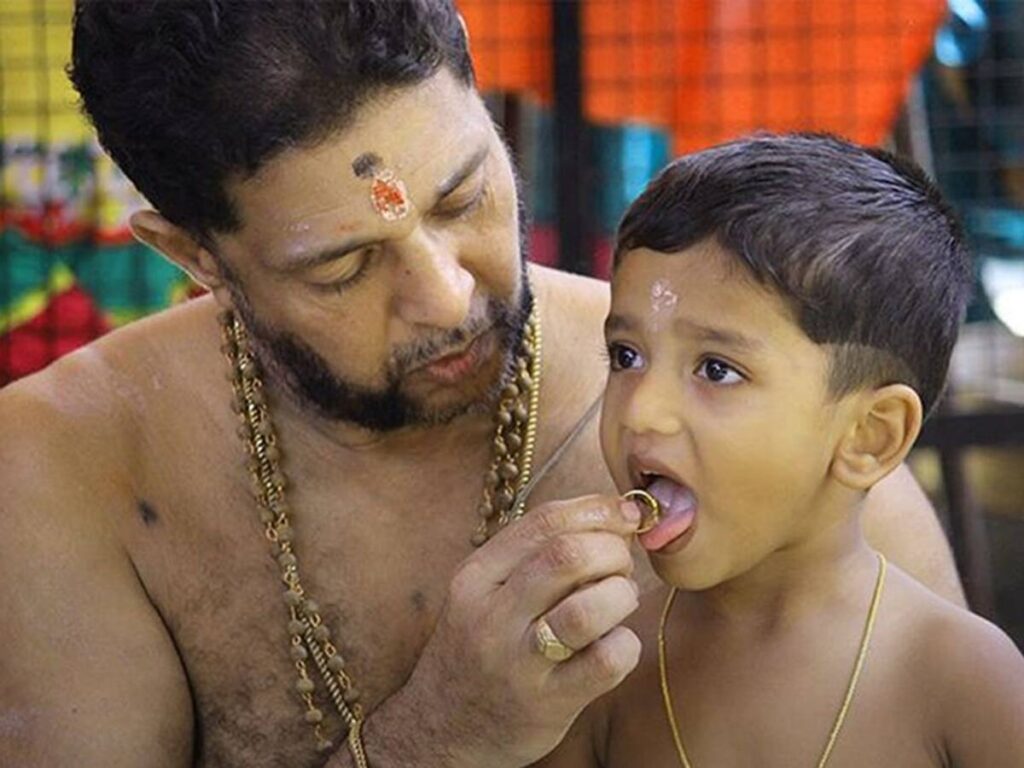 Vasant Panchami is a three-day festival where people worship Goddess Saraswati and pray for blessings of knowledge and to get rid of laziness and ignorance. The ritual of initiating learning to children – Vidya Arambham or Abhyasa Arambham – is one of the important rituals of Vasant Panchami – as it is an auspicious day to begin a child's education. The ritual consists of writing the Beej Mantra of Goddess Saraswati "Aiyang" (ऐं) on the tongue of the kids as the first syllable of education with Saffron. Grown-ups consider it an auspicious day to initiate spiritual learning and practices.
ASTROLOGICAL PERSPECTIVE:
In Muhurat Shastra of Vedic Astrology, Vasant Panchami day is one of the Abujha (अबूझ) days which means it is an auspicious day to start all good works – so much so that one need not even refer to the Panchang! Hence one can initiate new beginnings and auspicious events like starting a new business, naming ceremony and Griha Pravesh (house warming) on this day without hesitation.
In Astrology, the 4th and 5th houses of the birth chart (Kundli) show a person's education. The fifth house in particular is the karaka (significator) of his intelligence. Worshipping Goddess Saraswati on the fifth day of Magha month helps in invoking the Divine Powers to sharpen one's mind and intellect.
'Saraswati Yog' is a special combination in a Kundli/Horoscope which involves placements of Jupiter, Venus, and Mercury in specific houses and in relatively stronger positions. Undoubtedly, this combination (Yog) blesses the person with proficiency in writing, speech, arts and related subjects.
Saraswati puja helps to a great extent in mitigating the malefic effects of Jupiter, Moon, Venus, and Mercury. Persons undergoing mahadasha (main-period) / antardasa (sub-period) of the said planets or experiencing the retrograde effects of these planets can benefit by performing this puja and by making offerings (Daan).
SARASWATI MANTRAS AND PRAYERS:
Beej Mantra: । ऐं । (Aing )
Mantra – 1: |ॐ ऐं नमः | (Om Aing Namah)
Mantra – 2: | ॐ ऐं क्लीं सौः | (Om Aing Kleeng Sauh)
Mahasaraswati Mantra: | ॐ ऐं महासरस्वत्यै नमः | (Om Aing Mahasaraswatyai Namah)
Saraswati Mantra For Acquiring Knowledge:
। वद वद वाग्वादिनी स्वाहा । (Vad Vad Vaagwaadinee Swaha)
Saraswati Mantra for Enhancing Intelligence: Recite this Saraswati Mantra one lakh times. By reciting this Saraswati Mantra enhance intelligence, creativity and knowledge.
। ॐ ऐं ह्रीं श्रीं वाग्देव्यै सरस्वत्यै नमः। (Om Aing Hreeng Shreeng Vaagdevyai Saraswatyai Namah)
Saraswati Shloka: